Having a tough time finding resources? Consider calling 211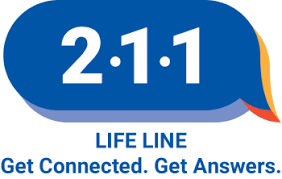 Locating basic resources such as food, shelter, employment, or health care may mean calling dozens of phone numbers, then struggling through a maze of agencies and services to make the right connections. The 211 system helps residents find resources by dialing a simple three-digit number.
If you need information about food, shelter, employment or health care services, calling 211 can offer contact information to the help you need. Because many businesses and organizations have reduced workforces or may be working remotely, 211 can offer an easier way to make contact.
Have spotty internet service?  Another benefit to the 211 system is that all you have to do is call!
If not, you can use the web at www.211cny.com  to see what is offered in Onondaga, Oswego, Lewis, Jefferson and St. Lawrence counties. If you live in the Finger Lakes region, Cayuga, Seneca, Wayne, Ontario, Monroe and Livingston counties go to www.211Lifeline.org.
Thousands of resources are listed – everything from housing to mental health services. Both Central New York and Finger Lakes 211 services offer special areas for people who want more information related to the COVID-19 outbreak.