A Simple Global Pandemic Pleasure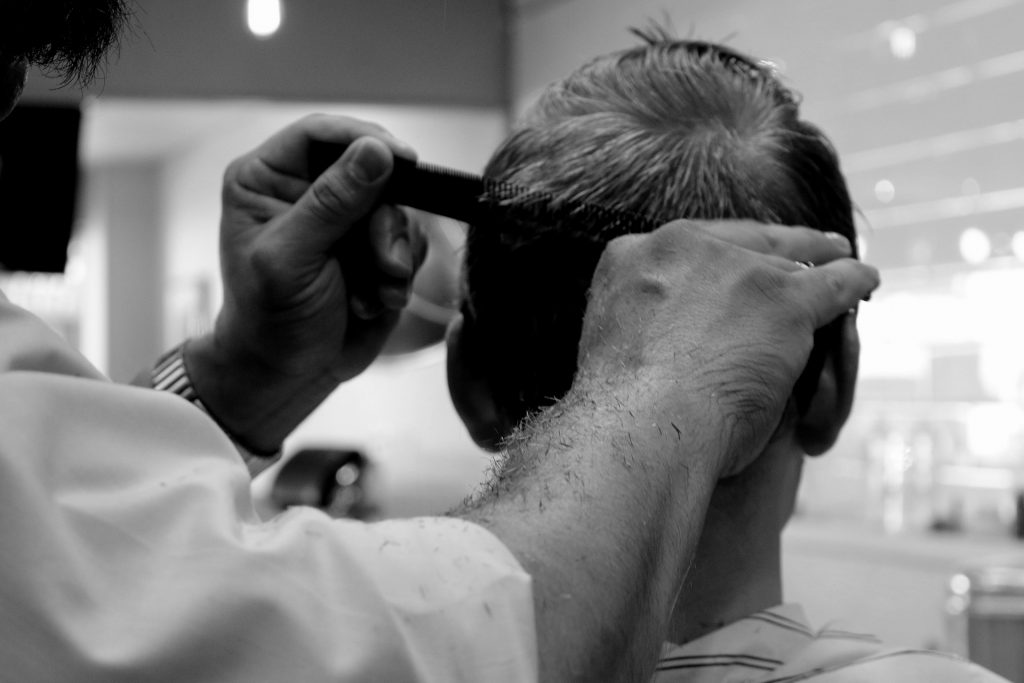 One major difference I personally experienced during COVID-19 was getting a haircut.  After quarantining for over three months, I needed to go online to schedule the appointment which was a new procedure.  This was one of my first outings, so I was happy to leave the apartment.
Upon arriving, I felt like a shaggy mess but looking around I didn't feel alone.  I wheeled in and socially distanced from everyone to the designated area.  Everyone in the place was wearing a mask.  After waiting for only about five minutes Dan, my barber, came over and off we went.  Dan did not seem phased by the task ahead. I told him I wanted my cut to be very short on both the top and sides. After about 20 minutes we were done, and the pile of hair around my chair could easily make up a skein of wool (ball of yarn or a house cat, your choice!).
The overall attitude at the shop was very positive.  The customers were happy to finally be getting their hair cut and the barbers were excited to be working again and visiting with their coworkers and friendly customers.  I appreciated getting out and the great job Dan did, and hope we don't go back into quarantine again.  Dan received a generous tip from a very grateful and recognizable me!
Mike Theobald is a contributing writer to the ARISE Website and a part-time employee. His stories offer a unique perspective on life in Central New York.