ARISE Adaptive Design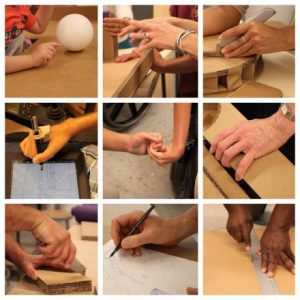 ARISE Adaptive Design is a volunteer collective of people with all types of abilities, their families and friends, clinicians, designers and makers.  People with disabilities and their families are equal members of their design teams. Together we identify solutions to provide access and full participation in a wide range of activities and settings.  Our design solutions are driven by the unique needs and interests of the design user. Families have long been the greatest innovators in creating design solutions.  Family-centered co-design takes families' ingenuity one step further. We bring together design teams that include people with a variety of personal and professional skills and perspectives.  This approach builds on families' skill sets and enables larger community sharing by exposing clinicians, designers, and makers to collaboration.
Building together for one changes everything!
Here's more information on the ARISE Adaptive Design 
Listen to the Upstate Medical University Hospital's HealthLink Podcast on Adaptive Design