ARISE Is Counting On You To Be Counted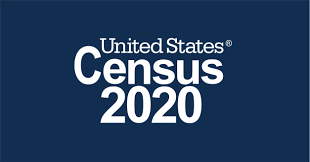 The U.S. Census Bureau has identified people with disabilities as a hard-to-count population, which means they are at a greater risk of being undercounted in the 2020 census. It is critically important for people with disabilities to be fully and accurately counted to better ensure their voices are heard by elected officials at all levels of government: federal, state, and local. The number of elected representatives is determined by the number of all residents in a geographic area. In addition, the amount of money many federally-funded programs receive depends on a full census count.
Now through October 31, Census takers will work with administrators at colleges, senior centers, and other facilities that house large groups of people to make sure everyone is counted. Census takers will also interview individuals at homes that haven't responded to the 2020 Census to help make sure everyone is counted.
It's important to be counted. Census data helps direct $800 billion a year in federal funding to programs and services that directly help people with disabilities.
Need help responding to the Census? Check out this website:
Want more information about why the census is important to people with disabilities? Check out this flyer: