ARISE is Open!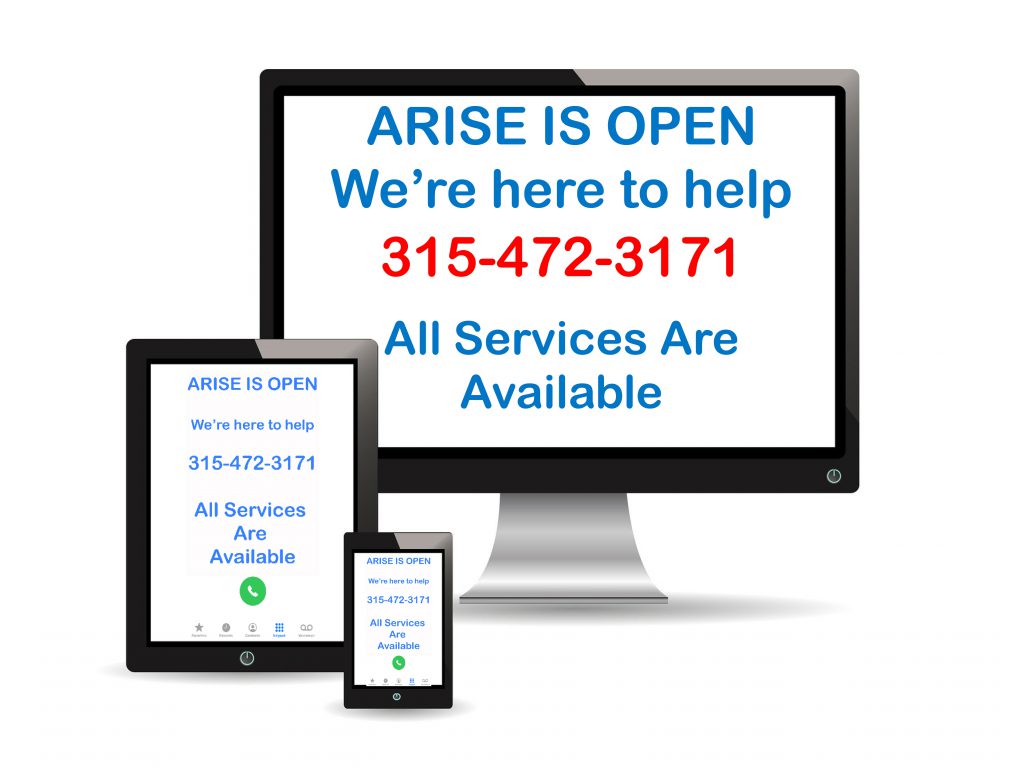 ARISE has expanded its "telehealth" services. Counseling can be conducted via telephone or video chat through devices able to access the internet such as a smartphone or tablet from virtually any location.
Call 315-472-3171 if you need any one of our programs or services.
ARISE programs and services are available including, Mental Health Clinic, Consumer-Directed Personal Assistance, housing help and advocacy, nursing home education and outreach, Ombudsman program, Education advocacy, Employment, Respite and Habilitation programs.