Become a Non-Stop Adapter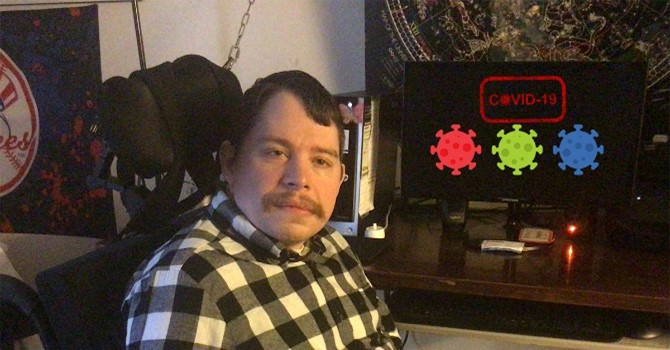 As this terrible virus drags on, I wonder when our lives will be back to normal.   I've learned pandemics last 18-24 months!  Since COVID 19 started in March 2020, that would bring us to September 2021 through March 2022.  Wow!  This is a long ordeal.  People with disabilities though have a talent for mastering the skill of adapting our lives. You just don't sit down in a wheelchair and take-off. No one reads braille instantly and it takes a lot of adapting to read lips and learn sign language.
The 1918 flu pandemic also known as the Spanish Flu lasted 26 months,  from February 1918 until April 1920!  The Spanish Flu was a particularly deadly virus infecting 500 million people which was a third of the world's population. There were 675,000 deaths in the United States. There was no vaccine for this pandemic and no antibiotics to treat the bacterial infections that developed from it.  Methods used to control the spread were limited to isolation, quarantine,  good hygiene,  disinfectants, and limits of public gatherings which I learned were not uniformly applied.
With all the above in mind, it's amazing how quickly a vaccine was developed and even more surprising with a 94% effective rate for COVID 19! I'm hopeful when the vaccine is widely distributed, we will be on the fast track for normalcy.  Right now there are some glitches with distributing and scheduling immunizations but these should be getting straightened out soon.  In the meantime, wear a mask, continue hand washing, social distancing, avoid crowds and hang in there, remain hopeful!
Do what people with disabilities have done all of their lives adapt your behavior to stay safe and keep others safe in our community.
Mike Theobald
Non-Stop Adapter
Mike Theobald is a contributing writer to the ARISE Website and a part-time employee. His stories offer a unique perspective on life in Central New York.