CITY OF OSWEGO'S – POWER SOLUTION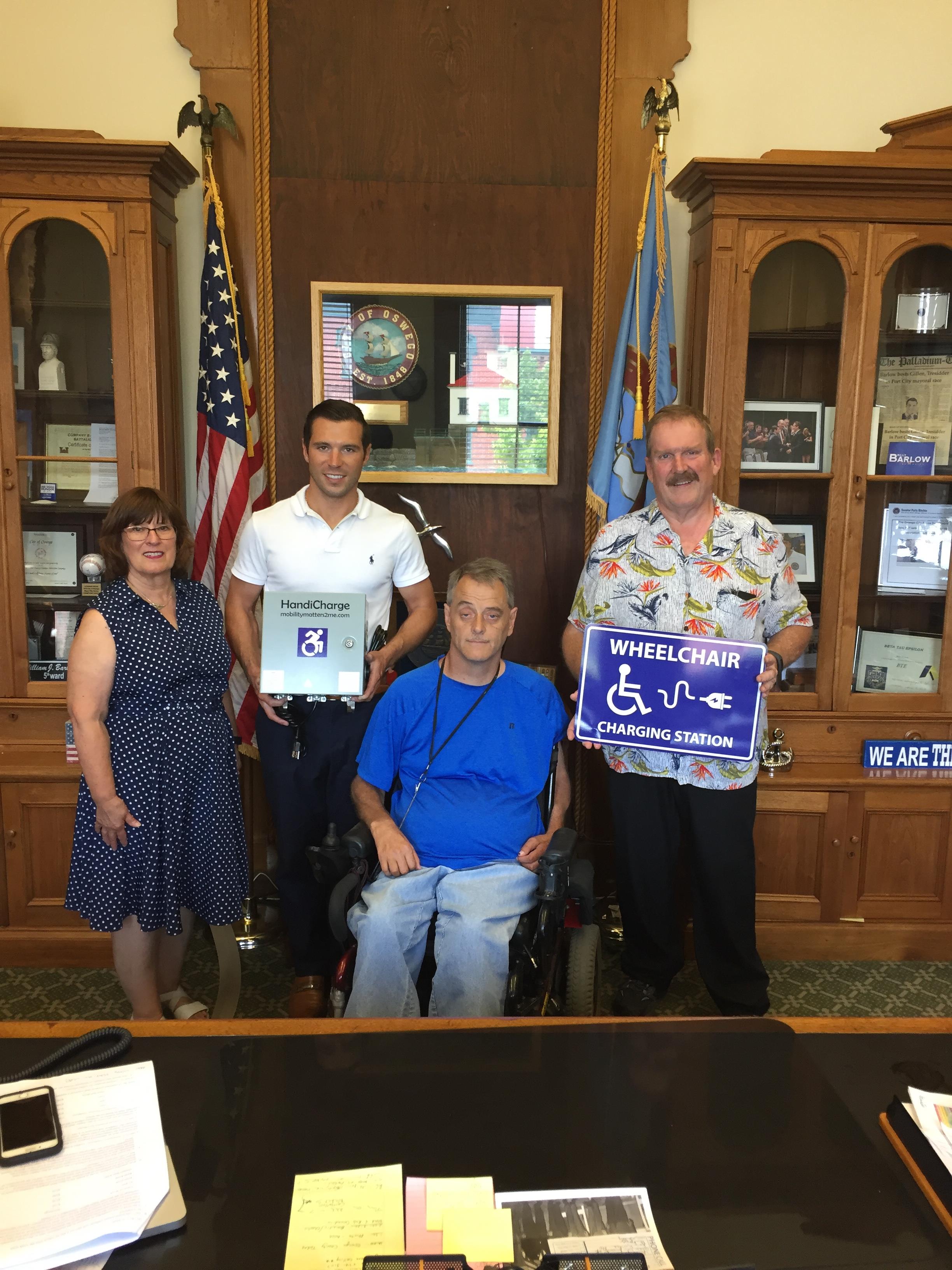 Given an opportunity to collaborate with the City of Oswego and Mayor William Barlow, ARISE brought to the City's attention an important issue which citizens and visitors who use power chairs may face while visiting the City's sites, shopping at local businesses, and attending events – Power. To be specific,  low battery charge.  The need to recharge a power chair battery hinders people from staying out into the community as long as they like or need. Recharging a battery will allow City of Oswego citizens and visitors to make decisions on where to go, where to spend their income, and to be part of the social structure of the City.
ARISE is pleased that the discussions with the City and Mayor Barlow regarding a solution for charging issues resulted in charging stations being installed throughout the City of Oswego. This community improvement project makes the City of Oswego more accessible and inviting to those with a disability.
Jim Cronk, Advocate, commented:  " I am looking forward to watching the beautiful sunsets at Breitbeck Park without having to worry if my chair has enough battery power left as I will be able to connect to the charging station."
Pictured are:
Sabine Ingerson, Regional Director at ARISE, Mayor William Barlow, Jim Cronk, Peer Advocate at ARISE, and Jim Karasek, Manager of Independent Living Services at ARISE