Feel the Power of Mobility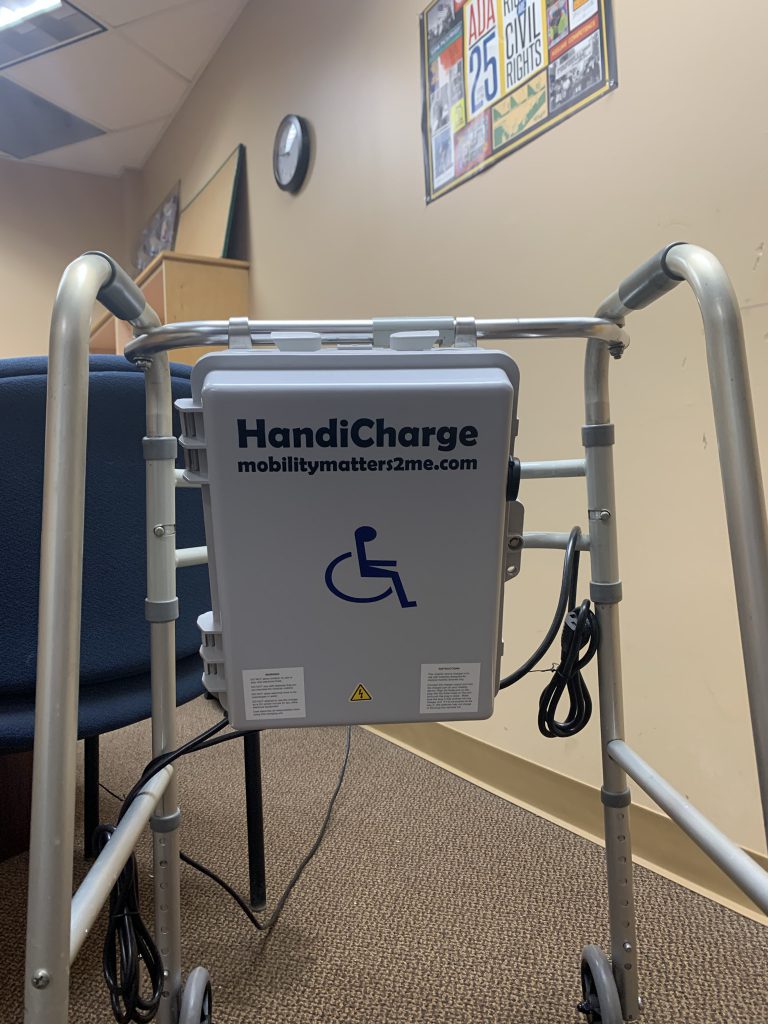 A few months ago, we told you that ARISE received a new wheelchair and scooter recharging station! Thanks to funding made available through a grant from the National Association of Chronic Disease Directors (NACDD) and a collaborative effort between ARISE and HealtheConnections.
ARISE decided it's charging unit should be mobile to accommodate the ARISE staff and  clients who use it at our 635 James Street campus. The unit is developed by the Clearview Disability Resource Center in Pendleton, Oregon. Three more charging stations will be donated to local parks in and around Syracuse this Spring.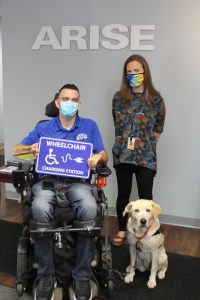 Connor McGough-ARISE with his service dog, Topper, and Mary Carney of HealtheConnections