Governor's Budget Severely Underfunds Independent Living Centers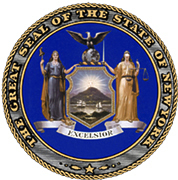 We all know how crucial Independent Living Centers are in communities across the State. They provide a wide array of supports and services that help people live independently in our communities. ILCs rely on the State for funding to provide these vital services, but the State has failed to adequately fund centers for the better part of two decades, leaving centers struggling to continue providing core IL services. ARISE is one of the Independent Living Center's in New York state.
Unfortunately, Governor Cuomo's proposed Executive Budget once again failed to give centers the additional funding they need to meet the needs of their communities, and even cuts their funding! But it isn't too late for these cuts to be restored and for the ILCs to get an increase in the final budget!
The next step is the legislature. The Senate and Assembly will release their one house budget responses in March. We need to make sure leadership in the Senate and Assembly hear about the importance of ensuring their one house budgets include a funding increase to $18 million for ILCs statewide!
What You Can Do: 
Click on this link to get to our Action Alert: 
https://www.votervoice.net/ARISECNY/campaigns/80507/respond
Then hit the "send message" button to urge to your NYS Senator and Assembly member to ask Senate Majority Leader Andrea Stewart-Cousins and Assembly Speaker Carl Heastie to support Independent Living Centers by increasing our funding to $18 million in their one house budgets.
Want more information about advocacy for people with disabilities? Email Phil Prehn, Systems Change Advocate at ARISE.