Early Recognition Screening
A Child's Health is a 360° Matter.
Early Recognition Screening is a free program which uses the Pediatric Symptom Checklist screening tool. This tool assists in identifying possible mental health concerns your children.  ARISE will work with you to provide appropriate community resources for treatment.
Like an annual physical wellness check or vision exam, the mental health screening can help identify potential concerns before they become more challenging to manage.
Children who experience emotional difficulties can see an impact on their physical health as well as their ability to learn in school. Through our Early Recognition Program, parents can take action and pro-actively ensure that their child's emotional and behavioral health needs are being met.
Did You Know?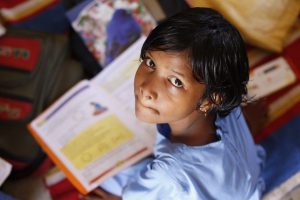 20% of youth 13-18 live with a mental health condition
What Can Parents Do?
Talk with your pediatrician
Go to your school counselor
See a mental health specialist
 How Does the Screening Work?
For the screening, parents simply fill out a questionnaire that indicates how often their child exhibits certain behaviors. After completing the questionnaire, our licensed clinicians will score the screening and present the results to the parent/guardian. The confidential screening is not a diagnostic tool but rather a way to begin communication about emotional wellness.
If the results indicate that your child many have underlying emotional health concerns, our clinicians can link your family to services that are appropriate to your child's current needs.
Contact:
Intake Coordinator and ask for a Pediatric Mental Health Screen
315-671-2955
Here's a testimonial from Katie, a Special Education Teacher with Lyncourt School in Syracuse: