Hospice invites community to view UNIQUE Art Exhibit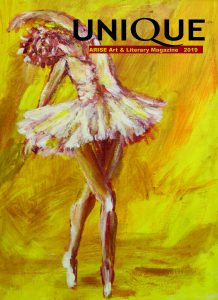 Hospice of Central New York  & Hospice of the Finger Lakes invites the community to view the UNIQUE Art Exhibit weekdays from 9:00 a.m. to 4:00 p.m. at 990 Seventh North Street, in Liverpool through February 27th.
The ARISE UNIQUE Art Exhibit shares the artistic visions and voices of individuals who have disabilities with the public. The exhibit increases awareness of the capabilities of persons with disabilities; initiates conversation around art and literature that inspires, educates, and enlightens; and shares the experiences of persons who live with disabilities, and their joy with accomplishing freedom, success, and independence.