We are now ramped up for a great ski season!
It looks like it's going to be all deep powder as we get ready for the 2020 ARISE & Ski Season! Our thanks to Mads Nielsen and the Fayetteville BSA Troop 51, who wrapped up his Eagle Scout project at Toggenburg this past weekend! Geoff Peppel, ARISE Manager for Inclusive Recreation met Mads this past summer. Mads was looking for a meaningful Eagle Scout project and asked if our program had any need. We were in great need of a new deck and ramp leading to our equipment shed, as you'll see in before and after pictures.
Flash forward many months and lots of coordination, Mads Nielsen was able to secure funding from Tully Building Supply and we solidified our plans for the new deck and ramp.  For the first two weekends in November, Troop 51 met at Tog and we all pitched in to dismantle and rebuild the ramp and deck. Tyson Gorman supplied the majority of heavy equipment needs for the project and for that, we are also very thankful!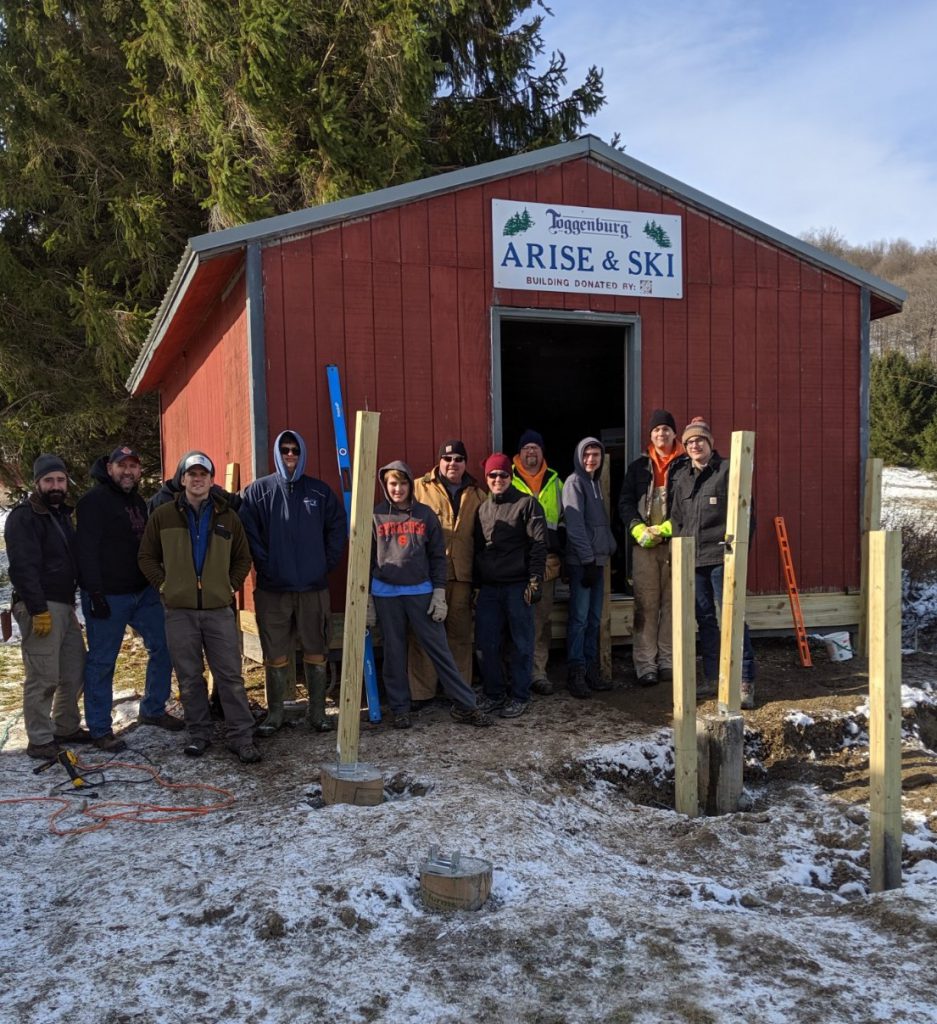 It was a truly wonderful experience, albeit COLD!