Enjoying the Holidays during a Pandemic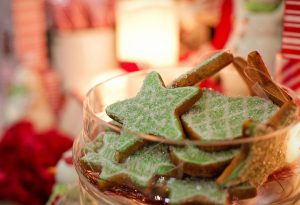 One funny memory I have of Christmas when I was a young boy was being asked if I believed in Santa.  After thinking for a minute or two, I said, "I'm not sure since I've been asking for a puppy every year and have never gotten one." I'm sure we can all think of good memories of past holidays.
With COVID still very much having a stronghold on the world, the feeling of separation and isolation can feel especially oppressive.  Even the tradition of attending church is now being restricted due to the pandemic.  It's easy to become sad with all these uncertainties. That's why I think we should not dwell on how different this holiday will be but how we can make this holiday positively memorable. For people with disabilities, even the smallest gesture, (emailing, sending a card, calling) can have a tremendous effect. Reaching out to someone when even with a zoom call can be reassuring at a time when there is so much fear and loneliness is in abundance. A picture of holiday parties from the past will cause a smile. How about dropping off some of those festive cookies? Even Aunt Zelda's Holiday Fruit Cake would be welcome as we look forward to spreading some cheer.
I hope you can still enjoy time with your family (as limited as that may be). Or see those special friends who have hung in there over the years.  It is different this 2020 holiday, but let's hope brighter days are ahead!   And, by the way, Santa finally did bring that puppy I was asking for!
Meet Jasper!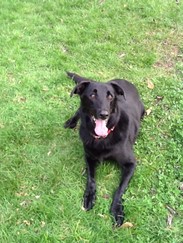 Mike Theobald is a contributing writer to the ARISE Website and a part-time employee. His stories offer a unique perspective on life in Central New York.