UNIQUE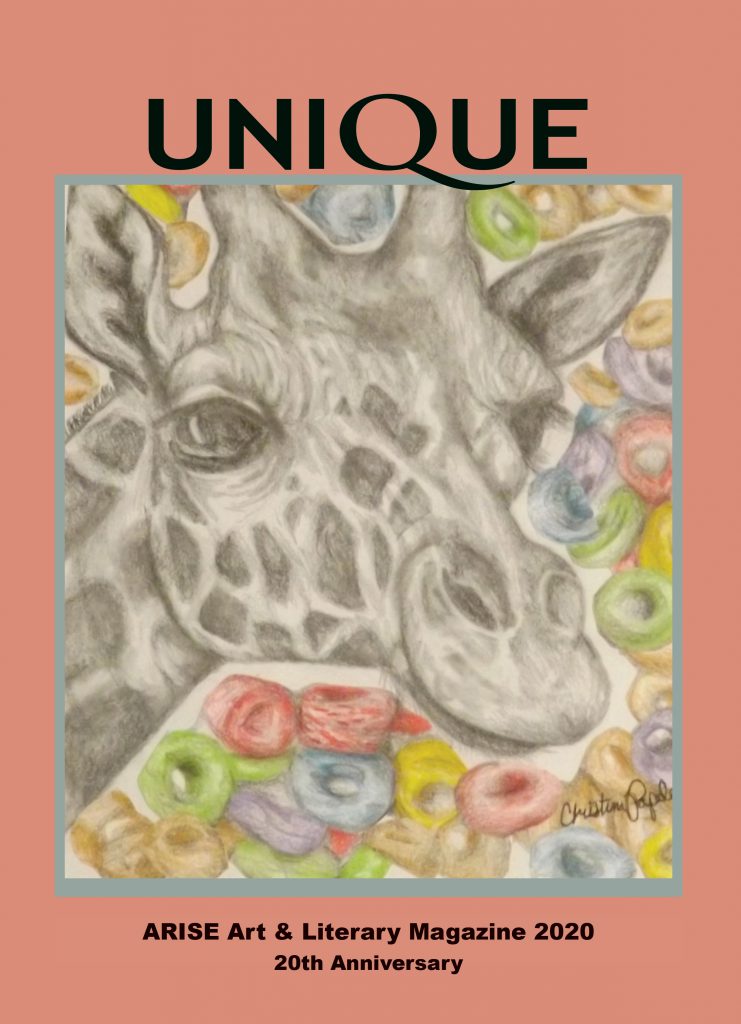 UNIQUE Magazine
UNIQUE is an Art and Literary Magazine that shares the artistic visions and voices of individuals with disabilities. UNIQUE represents the power of art to express, educate, and inspire.  Art comes in many forms and the creative work published in UNIQUE includes poems, paintings, drawings, photographs, sculptures, computer-based art, and mixed-media works.
The magazine is published annually in the fall by ARISE and distributed throughout Central New York to display the creative work of artists and writers with disabilities living in Central New York.
The 2020 Edition of UNIQUE was Sponsored by:
The Drescher Corporation
New York Council on the Arts
Everson Museum of Art
Thank you to our Patrons of the Arts:
Tania S. Anderson
Susan and Edward Judge
Thank you to our Friend of the Arts:
Maurie Heins
Media Sponsor:
Download 2020 UNIQUE Magazine (PDF)
UNIQUE has four main goals:
To publish deserving artwork and literature in recognition of its intrinsic artistic and literary value;
To share the artistic visions and voices of individuals who have disabilities with the public, increasing awareness of the capabilities of persons with disabilities;
To initiate conversation around art and literature that inspires, educates, and enlightens; and
To share the experiences of persons who live with disabilities, and their joy with accomplishing freedom, success, and independence.

UNIQUE Magazine is made possible by the New York State Council on the Arts with the support of Governor Andrew M. Cuomo and the New York State Legislature.