Free Smoking Cessation Classes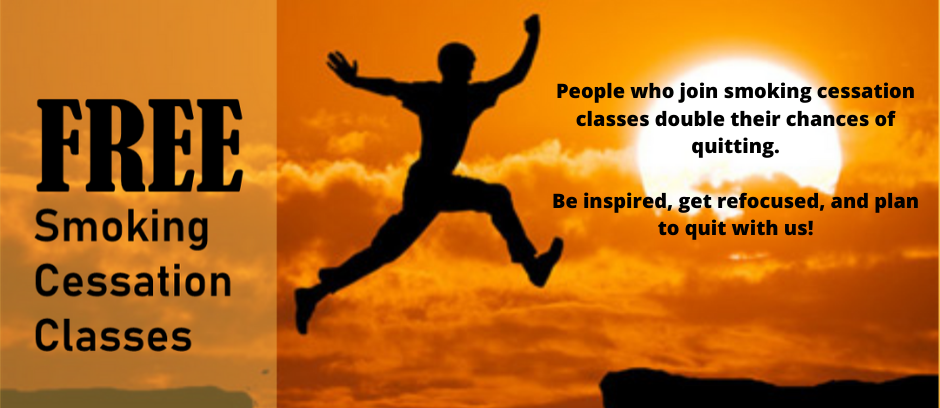 Are you looking to quit smoking? Join us for free smoking cessation classes. Over 6 weeks, you will attend 8 free classes. You will receive a Wegmans gift card for attending all 8 sessions and snacks will be provided.
Did you know people who join smoking cessation classes double their chances of quitting!
Class Schedule:
Tuesdays and Thursdays at 10 AM
February 4, 6, 11, 13, 18, 25, March 3 and 10
or
Tuesdays and Thursdays at 6 PM
February 4, 6, 11, 13, 18, 25, March 3 and 10.
Medicaid transportation may be available to the class, ask when you register. Classes will be held at East Hill Medical Center, 144 Genesee St., Auburn, New York in the Lower Plaza Conference Room. Call today to register for these free classes at 315-255-3447 extension 311.