ARISE Teen Group Road Trip
The ARISE Teen Group enjoyed a full day of fun and adventure at the Strong Museum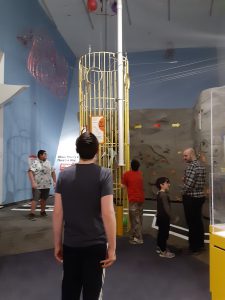 thanks to a grant from the Garrett Dunsmoor Memorial Foundation, located in Oswego, NY. Our 7 teens enjoyed just about every exhibit  the unique Rochester museum had to offer.
Some were fond of riding on the train, others raced in the stationary race cars and one young man enjoyed the large chess game.
All had a great time having lunch at the old fashioned diner that is on the site and then later in the day they all enjoyed half priced milkshakes! They then rounded out the day exploring the gift shop before boarding the bus for the return trip home. The group had a great time being able to experience something new together with their Teen Group friends. It was a wonderful experience and all appreciated this special the time together.